Barcelona Weather
Our choices for the leading tourism attractions in Barcelona will provide an overview of the rich fabric of tourist attractions to be found in the Catalonian capital. Barcelona is invitingly close to Spain's border with France and is, also, a good jumping off place for a vacation in the Balearic Islands or Costa Brava. However, we think you will find Barcelona so refreshing and attractive on its own that you may not want to leave it for other destinations. It is a place unlike any other in Spain or Europe.
If you are looking for fun, the whimsical, or a delightful change from ordinary travel attractions, Barcelona is a good place to spend a few days. Be prepared to change your pace, as Barcelona is a city that comes alive only at night. Dinner is commonly taken at 10 PM or later and nightlife extends for hours after that.
Although there are a number of attractions to see in Barcelona, we find that the whimsical architecture of Antoni Gaudi is a unifying theme for the city. Although the city's architecture contains Romanesque and Gothic attractions, it the Modernista movement, typified by Gaudi that makes the city noteworthy. Read our separate section on Gaudi's Barcelona for more details.
Carthage, Rome, the Visigoths, the Moors and France (under Charlemagne) at one time claimed this geographical area and each of these cultures left lasting impressions on the city.
Under Spanish rule, Barcelona has not always been in a "good" place, but since the end of the Franco dictatorship, the city has revitalized and taken a leading role in Spain's growth and modernization. There is a strong autonomy movement in Barcelona that is seeking political separation from Spain.
The city has a population of 1.6 million, although the surrounding built-up area is closer to 5 million in population.
The attractions we describe are located in tourist Barcelona, that is, the are in or near the Old Town.
Barcelona, as other cities in Spain, has a crime problem with pick pocketing and petty theft. Tourists should be careful in the southern section of Las Ramblas and the Barri Gotic, especially late at night. We suggest wearing a money belt and keeping as little of value as possible in your pockets, purse or wallet.
See our map of Barcelona, which locates our recommended Best Places to Visit on a map from Google. You can click the "Hybrid" button to see a detailed satellite Image of the area overlaid with street information. Zoom in close enough and you can see the images of people walking La Rambla.
Transports Metropolitans de Barcelona (TMB) has a very helpful website filled with information on their "tourist bus" and interesting bus routes around the city.
Antoni Gaudi (1852 -1926) created a style of architecture that has been classified as "art nouveau" by some and "modernism" by others. Whatever you call it, the style is dynamic, powerful, whimsical and intriguing. From the Sagrada Familia (a cathedral still under construction) to his numerous "casas" (houses), Gaudi's work is "transforming." You should explore his creations if you visit Barcelona.

We cover Gaudi's most popular section in our guide to Gaudi's landmarks in Barcelona.
The Old Town
La Ramblas

Walking Las Ramblas, a tree-lined, grand avenue, is a great way to get into the spirit of Barcelona. La Rambla and its neighborhoods offer a view into the history, personality and culture of Barcelona.

"The Ramble", as it is often described, extends less than a mile from the Plaša de Catalunya to the Columbus Monument. Las Ramblas is actually several streets (Rambla del Estudis, Rambla de Sant Josep, Rambla dels Caputxins, and Rambla de Santa Monica, whose "flavors" are distinctly different.

You will find streets vendors and numerous kiosks offering a wide variety of items including flowers, books, magazines, birds and touristy trinkets. In addition, the large number of tourists make this a popular place with street performers.

Since cafes abound along La Rambla, take some time to have a drink or a snack while watching the vibrant street life. As you might expect, the prices on La Rambla are as elevated, but the atmosphere is pleasant.

In order to explore La Rambla's neighborhoods you will need to stray into some of the side streets. One of the best jaunts will take you to the Placa Reial, one of Barcelona's famous squares.


If you have a chance, visit la Boqueria (Mercat St. Joseph/Mercado de la Boqueria), a market specializing in Catalonian foods that is one of the great central markets of Europe. See this site run by the merchants of the Boqueria for more information on visiting.

Las Ramblas grows "seedy" towards its terminus near the port of Barcelona. In addition, the avenue is a magnet for pickpockets and scam artists. Portions of the avenue are unsafe later at night.




Barcelona Cathedral and Barri Gotic

The Cathedral in Barcelona (the Cathedral of the Holy Cross and Saint Eulalia), is an amalgam of recent and significantly older architecture. The west entrance is relatively recent while other sections of the cathedral date from the Thirteenth and Fourteenth centuries.

The Barri Gotic (barrio is a district or quarter in Spanish, so this is the Gothic Quarter) surrounds the cathedral and is the historic heart of the original city. Some sections of the city's original Roman walls still exist and add charm to this historic area

The cobbled streets in the Barri Gotic are fronted by medieval buildings and the area exudes an exotic, historic atmosphere that seems to portray life in Barcelona at an earlier time. This unique neighborhood starts near the Cathedral Seu at the Plaša Nova and continues south to the Plaša de san Just.

There are a number of fine restaurants in this area and, if you are fond of Tapas, you will be very pleased with the variety available.
Picasso Museum

Picasso spent his youth in Barcelona and was said to have fond memories of his time in city. After initially resisting the founding of a Picasso Museum in Barcelona, he warmed to the idea and the museum benefited from his patronage.

If you are a Picasso fan, this museum has many works from his early years and is vital to an understanding of his art and person.

Museu Picasso is located on Montcada Street, 15-23 08003 in Barcelona

Tickets can be purchased until half an hour before closing time.
Palau de la Musica Catalunya

Another of Barcelona's classic buildings and a UNESCO World Heritage Site, the Palau re-opened in 2008 after an extensive renovation.

The interior of the building, which is representative of the Catlan Modernist Style, is delightful and if you have a chance to attend a concert, do so.

The building was designed by the Catalan art nouveau architect LluÝs DomŔnechi Montaner and is extremely attractive, inside and out, but the concert hall is especially unique.

See the official website here
Montju´c

The Montju´c Hill, called a mountain by Barcelonians, is the site of many interesting attractions. There are more places to see on Montju´c than we have mentioned here, but these are the best:



Palau Nacional D'Art de Catalunya

If you are in the dark about Catalonia and Catalonian art, the National Palace is a wonderful place for a quick introduction. The museum has a fine collection of medieval art and Romanesque Frescoes.


The the official website of the Palau provides more details on visiting and museum's collection.



Fundaciˇ Joan Mirˇ

Mirˇ, the famous Spanish surrealist painter, endowed the Fundaciˇ with many examples of his work including paintings, sketches and sculptures. If you are a fan of Mirˇ, this is a required stop.

The official website of the Fundaciˇ provides additional details on the artist and its impressive collection.

The Fundaciˇ Joan Mirˇ is located in Parc de Montju´c


Poble Espanyol

Many of the buildings on Montjuic were constructed for an international exposition in 1929. One part of the exposition was a small village that gathered into one locale all of the different types of houses that can be found across Spain. The village, called Poble Espanyol, is an interesting open-air museum that offers numerous crafts demonstrations.

Open every day but hours vary by season. Check this official website for more information.
Day Trip
Montserrat

If you have a yearning to see the countryside surrounding Barcelona, consider a day trip to the mountains and the Benedictine Montserrat Monastery, to see the famous Black Virgin.

In addition, the site houses the oldest boys' choir in Europe and daily concerts are offered.

Finally, the Museu de Montserrat has a highly regarded art collection with paintings by Miro, Picasso, Dali, El Greco and others.

Travel to the Monastery, about 30 miles from Barcelona, by car, tour or train (train is the preferred mode and offers the most scenic trip).

See the Montserrat website for more details.



For more information on visiting Barcelona, see the city's official tourism website BarcelonaTurisme. The site provides additional details on our recommended best places to visit, as well as information on attractions that did not make our list.
For country facts on Spain, as well as information of value to travelers (visas, traffic safety and road conditions, medical facilities and health information), see the U.S. State Department's page on Spain.
If you need information about another travel destination, try our Destination Guide Index or Googling ThereArePlaces.
Custom Search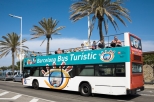 Barcelona Hop-on Hop Off Tour: North to South Route
From Viator Tours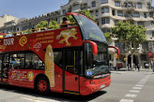 Barcelona Hop-on Hop Off Tour: East to West Route
From Viator Tours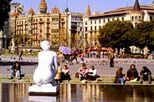 Private Tour: Barcelona Half-Day Sightseeing Tour
From Viator Tours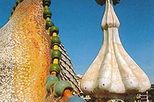 Barcelona in One Day Sightseeing Tour
From Viator Tours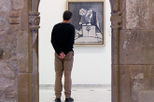 Barcelona Walking Tour: Picasso and Picasso Museum
From Viator Tours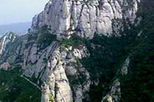 Montserrat Royal Basilica Half-Day Trip from Barcelona
From Viator Tours